Australia's most progressive, exciting 24/7 gyms with all of your fitness needs under one roof! With a 24/7 Gym, Group Fitness, 45 Minute Functional Training, Cycle Studio, Personal Training, our complete range of training solutions offer something for everyone! Plus, the huge variety makes Advance Fitness, our members' long term choice.
Our secret to success? Standing out from the crowd! We are creating the most exciting places to train, at awesome value for money! Then, we ensure that everyone in town knows about us. Plus, with constantly evolving gyms, we always have exciting news to share. This, along with truly caring about our members, has helped us create the most successful clubs in our local areas.
As part of our growth plans, we're searching for franchisees enthusiastic about creating highly successful, new and converted gyms across the country. If you have the passion and drive, we're ready to help you succeed! Get in quick to secure the best and most profitable location!
What does it take to become an
Advance Fitness Franchisee?
Advance Fitness is shaping the fitness industry in a new way, with an extra emphasis on positivity. Advance Fitness is the gym for everybody, it's the gym for creating life-changing stories, and it's the gym for you! We intend to solidify our brand and presence across both New Zealand and Australia, with a focus on regional, as well as metropolitan areas.
Contact our franchise development team for a confidential discussion and learn about the available locations.
We are looking for fit and outgoing people, enthusiastic about providing outstanding customer service.
Franchisees will be expected to work in the business as committed owner-operators, and be present in the day-to-day operations, whether that be taking classes themselves, or running the front desk for a few hours a week. We'd love to have a natural people-person onboard, someone who can build lasting relationships with members, but is also capable of following systems and procedures.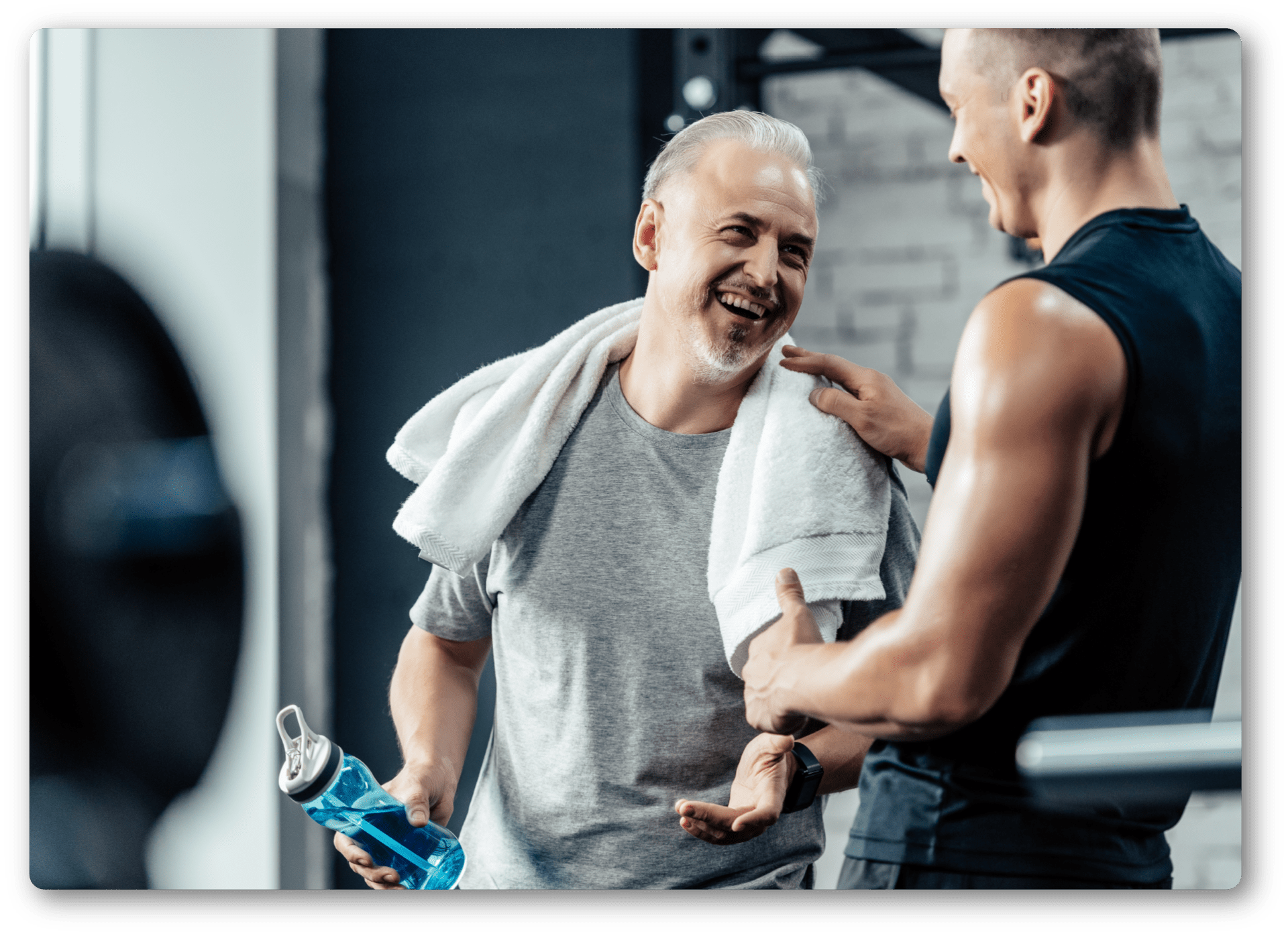 Advance Fitness has gained an exceptional reputation in Australasia for our excellent customer service, friendly atmosphere and high standards of equipment. We expect our franchisees to maintain and improve those standards, which is to be achieved through:
Maintaining an energetic and welcoming environment by motivating staff to be cheerful and keeping customers happy. Customer service is key to the success of the current Advance Fitness gyms.
Systems and processes have been refined and implemented to ensure that logistics and operations run smoothly for franchisees, staff, trainers and members of the gym. This will need to be precisely implemented across all gyms.
Our philosophy is to show genuine care to all gym members. Having a passion for providing the most exciting and supportive place for members to work on their health & fitness goals is our priority!
Ensuring that all industry requirements are met to the highest standard including safety, cleanliness and hygiene.
We have built a unique Advance Fitness culture and lasting relationships within the community. Community involvement and being an influential representative within your local area is an important service standard that we expect franchisees to uphold. This is how we stay on top of our competitors and gain respect from locals.
At Advance Fitness, we want our franchisees, and our clients to get the most out of life. Whether that be increasing your revenue as an Advance Fitness franchisee, or living an active and healthy lifestyle as a member, we understand that everybody has different goals and we are here to help you address them, and achieve them.
Advance Fitness is all about balance. Yes, you are going to have to work hard and be dedicated to the brand, but we also believe in having fun and rewarding yourself for smashing goals. Balance is a word that you will hear often across all of our gyms and in our head office. The way that we live and breathe will influence our clients and have a carry-on effect.
From our booking systems, to our equipment and all the way through to our fitness instructors, we believe in the best. We know that in order to serve our members to our highest ability, we need to be equipped with the best of the best. By having reliable technology and advanced equipment, it allows us to focus on what is important – customer service and building relationships.
Advance Fitness Community
Being a family is everything to us, both on an internal level and external basis. The reason that our members keep on coming back, is because they feel a sense of inclusion and belonging. For us, community means creating a space where everyone feels safe, happy and comfortable. We do not tolerate behaviour that contradicts our community values.
Team Bios
Advance Fitness was founded by two experts in their field. Tash and Clayton built the business from the bottom right to the top. With a combined total of 40 years in the fitness industry, they have perfected their gym business model and they are raring for growth. They have worked tirelessly to grow the Advance Fitness 24/7 gym concept and have refined the brand's mission into what it is today.
Clayton Sinclair
Clayton is responsible for overseeing the Advance Fitness franchisee selection and site selection. He also fits out and assists franchisees on a day-to-day basis. He has operated the business on which the Gym Franchise System is based for the last 7 years. Prior to this, Clayton owned and operated Advance Fitness Marketing across Australasia.
His experience in the fitness industry and his operation of Advance Fitness gyms has enabled him to develop a strong understanding of what is needed to operate and grow a highly successful gym and fitness business.
Tash Sinclair
Tash focuses on business growth and the marketing elements of the business, specifically the strategies, processes, campaigns and action plans which have proved to be the key foundations for turning around struggling or plateaued gym businesses. Her determination and valuable experience has proved to be a constant success, time and time again.
Tash is a key part of the expansion strategy, and is involved in site selection for the Advance Fitness franchising campaign. Her experience in the fitness industry, understanding of what it takes to transform any gym, and drive membership growth, makes her the secret weapon in this thriving business.
Benefits of Joining the Advance Fitness Squad
Franchisees will benefit from joining a growing and successful business network that is striving to be the best 24/7 full facility and gym franchise in Australia and New Zealand. Our aim is to help franchisees succeed by ensuring ongoing support, clear marketing strategies and advanced technology systems.
Invested
Franchisors
Tash & Clayton are passionate franchisors — they have put blood, sweat and tears into the brand and are prepared to take extra efforts to ensure that all franchised and company-owned gym locations succeed. They will be there to celebrate wins with franchisees and to problem-solve with the Advance Fitness Squad!
Expertise
The franchisors both come from a fitness marketing and sales background. In fact, Advance Fitness started as a company that specialised in just that. Tash and Clayton have the expertise, and know-how to make any gym thrive. Their proven track record is real evidence of this as they have limitless examples of success.
Multisite
Ownership
The franchisors are all about seeing franchisees grow and develop a broad network. The team fully support and encourage multi-site ownership. This means that if a neighbouring region is up for grabs, franchisees will be presented with an exclusive opportunity for ownership of the additional location.
Flexibility
We offer a flexible business structure where your level of involvement can be agreed upon to suit your lifestyle and needs. While we need you to be present, committed and determined, we are happy for you to select your work hours to fit around family or other commitments. Our business model is also adaptable and we have variations to suit location, price point and commitment levels.
Territory Planning
When you purchase an Advance Fitness franchise, you are buying the rights to a region or area where special consideration has been given by the franchisor to identifying potential opportunities for success based on population demographics and the competitive landscape in the area. This leverages the franchisor's vast experience in building up gym memberships across several different regions across Australia and New Zealand. This will give franchisees a leg up and confidence in potential growth ability in the territories offered.
The cost for setting up an Advance Fitness Gym franchise ranges between $250,000 and $500,000. Final establishment costs will vary, depending on the location and whether a greenfield site or brand conversion is being considered. We also offer a conversion strategy which provides franchisees with the opportunity to own and operate an existing gym that will be converted to a fully equipped Advance Fitness 24/7 gym.
We'd love to share with you how an Advance Fitness could be positively life changing for you.
Fill out the details below and we will be in touch with you shortly.